Case Studies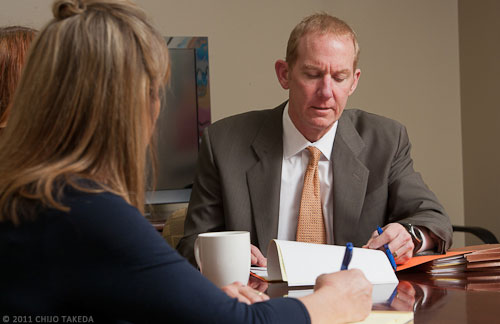 Improved Highway Safety From A Wrongful Death Case
A mother and her young daughter were driving through a winter rain storm en route to Seattle when their SUV struck a flooded portion of the highway, flipping their SUV onto its roof and into a drainage ditch. The mother drown in the partially submerged vehicle. Mr. Perkins served on a team of lawyers and highway engineers to expose highway department liability for failing to remedy a defective drainage system. Compensation was obtained for the surviving child and improvements to the drainage system was developed to prevent future accidents.

Hit and Run Drunk Driver and Server Held Accountable
An Oregon man was seriously injured in a rear-end motor vehicle accident caused by a drunk driver that fled the scene. An investigation determined one restaurant bar had served the drunk at least eight shots of tequila and beers before allowing him to drive away. Mr. Perkins obtained recoveries for the victim from the drunk driver's insurance company, the drunk driver, and the bar that overserved him.