About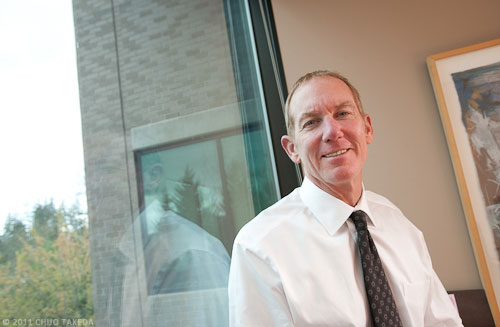 Robert S. Perkins, a trial lawyer for 30 years, is licensed in Oregon and Washington courts. Mr. Perkins began his carreer in trial work as a deputy prosecuting attorney for Clark Co. Washington. Mr. Perkins specializes in handling all levels and varieties of personal injury and wrongful death cases. In recent years Mr. Perkins has obtained 1.7 million dollar and 1.3 million dollar recoveries in cases involving brain injured children, and this past year a $628,000.00 jury award for a rear end collision accident victim. Additional six figure recoveries were obtained for victims of drunk drivers, faulty highway drain systems, and defective smoke alarms. Robert Perkins has also obtained substantial recoveries for psychological injuries suffered by victims of sexual assault and sexual harassment.

Robert S. Perkins also successfully litigates commercial and real estate cases including victims of business fraud, overreaching developers and border disputes.
Robert S. Perkins regularly serves as an arbitrator for Multnomah and Clackamas County Circuit Courts.
Education
Willamette University College of Law
J.D., 1983

Lewis and Clark College, BA
Admissions
Oregon State Bar, 1984
Washington State Bar, 1983
United States District Court
-Oregon
-Western Washington
-Eastern Washington
Memberships
Oregon State Bar
Washington State Bar
Oregon Trial Lawyers Association
Multnomah County Bar Association
Activities/Interests
Running, Conditioning, Music, Film
Robert S. Perkins,
Attorney at Law
4949 Meadows Road, Suite 600
Lake Oswego, OR 97035
Tel: 503.222.4449
Fax: 503.496.5510